Workshop
In our workshop we use a wide range of tools, some constructed by us here in our workshop, others are handmade or antique ones. We also use computer applications written and developed by ourselves and a range of self-made bespoke electronic devices.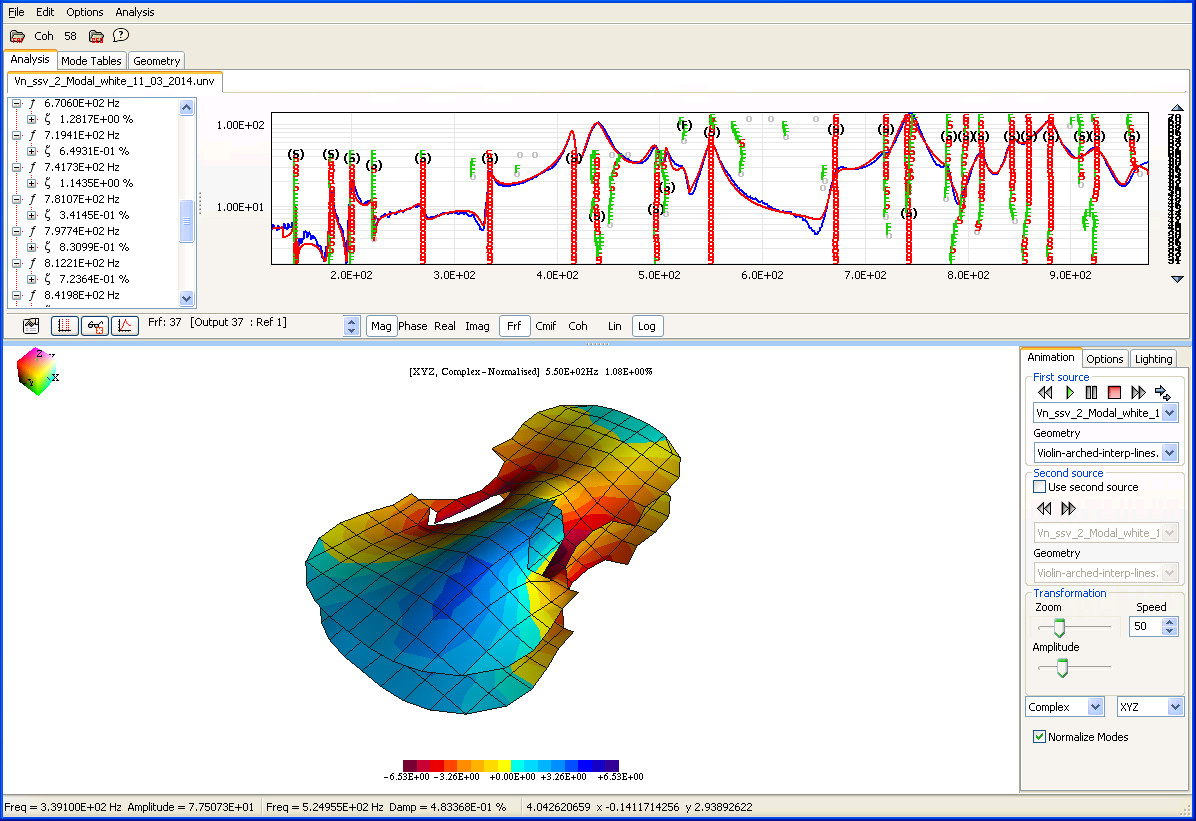 Modal analysis allows us to see how the instrument behaves dynamically. This software helps us to identify possible areas for optimization. The application uses the most up to date algorithms and was developed and written by us in our workshop.
Measuring the speed of sound
The stiffness of a string instrument plays an important role in how the violin sounds. The elasticity of tonewood is a determining factor of the stiffness and can vary greatly. Forming an impression of the properties of the material before commencing work on it, is therefore valuable.
The meter, designed and built by us, is able to measure the speed of sound in the wood and from this the elasticity can be calculated.
Our varnish
The varnish we make from resins and oils, flows out on the surface and revives the wood with a sparkling liveliness. Our ground protects the wood and preserves the sound, because of its properties it works at the surface of the wood. We test the acoustical properties of our varnish and ground following a method developed in our workshop.